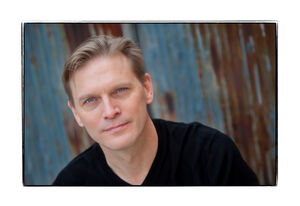 Biography
Edit
Jack Koenig (May 14, 1959 in Rockville Centre, New York) is an award-winning American actor best known for his work in theatre and television. He is most familiar to audiences for playing Michael Conway on "Sex and The City", Ronald Danzer in "Gotham", Defense Attorney Swift in "Law & Order", and Grant Ward in "Madoff". For his work in the Off-Broadway production "Tabletop", he was awarded the 2001 Drama Desk Award for Outstanding Ensemble Performance.
Koenig portrayed Dr. Levin in three episodes of "The Blacklist". Dr. Levin is Harold Cooper's doctor who is forced by the Cabal to give him a drug created by Leo Andropov that induces the symptoms of a deadly brain tumor. Ultimately, under duress, Levin reveals the truth to Cooper.
Early Life
Edit
Raised in Baldwin, Long Island, Koenig attended Columbia University where he majored in English because the university did not yet offer a theatre program. Nevertheless, he studied with Estelle Parsons and Robert Neff Williams, whom Koenig credits as the best teacher he ever had.
After graduating began his acting career performing in regional theatre, appearing in "Philocetetes" at Delaware Theatre Company, "A Quiet End" with Jack Kenny at Repertory of St. Louis, "Rough Crossing" - Tom Stoppard's translation of Molnar's The Play's The Thing - at Westport Country Playhouse, and as a member of the first season of Michael Kahn's The Shakespeare Theatre in "Mandragola". The following year he appeared in Julie Taymor's production of "Taming of the Shrew for "Theatre For a New Audience, an episode of "Monsters", and won three episodes of "Jeopardy!".
Continuing to work Off-Broadway through the 90's in such productions as "I'm With Ya Duke" at Ensemble Studio Theatre, "The Voysey Inheritance" at The Mint, "Misalliance" and "Cymbeline" at The Pearl, and "Marco Polo Sings a Solo" at The Signature Theatre, with guest appearances on "Law & Order" and "As The World Turns", Koenig's career began to kick off after winning the 2001 Drama Desk Award for Rob Ackerman's "Tabletop". Soon afterwards Koenig appeared at Manhattan Theatre Club in "Mad Forest", Richard Greenburg's "The American Plan",and "Three Days of Rain" - with Patricia Clarkson, John Slattery, and Bradely Wittford - at "Everett Beekin" and "Big Bill" at Lincoln Center, and as the young Charles Carrol in "National Treasure".
The following year he made his Broadway premiere in "The Lion King" as Scar. His work on Broadway has continued with "Oslo" directed by Bartlett Sher, "Accent on Youth", "The Pitmen Painters", and "Harry Potter and the Cursed Child;" Parts One and Two. His television and film credits include guest appearances on "Sex and The City" - as Michael Conway - "The Good Wife", "Zero Hour", "Forever", "Unforgettable", "Boardwalk Empire", "Madoff", "Power", "Pose", "Gotham", and "The Blacklist".
Koenig has two children, a daughter and son. He lives in Manhattan.
Community content is available under
CC-BY-SA
unless otherwise noted.